CPUC APPROVES
PLAN TO CLOSE
DIABLO CANYON

!
PRESS STATEMENT OF THE ALLIANCE:
As the Diablo retirement proceeding moves forward, the CPUC's Diablo Canyon Independent Safety Committee member Dr. Robert Budnitz shares his concerns regarding worker retention in the waning days of the reactor's operation….Hear Dr. Budnitz:
AND:

The proposal to close Diablo–
one year later….an update:
http://www.sanluisobispo.com/opinion/readers-opinion/article157348454.html
The CPUC

 proceeding on the "Joint
Proposal" to 

close the Diablo Canyon
Nuclear Power 

Plant is under way

…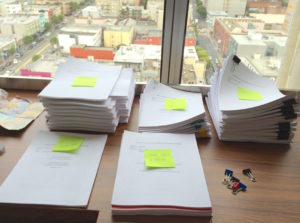 A4NR Cross Examination of PG&E Witnesses to begin Tuesday, April 25….
A mountain of exhibits awaiting their day in court (so to speak….)
WATCH THE WEBCASTS HERE: 
http://www.adminmonitor.com/ca/cpuc/hearing/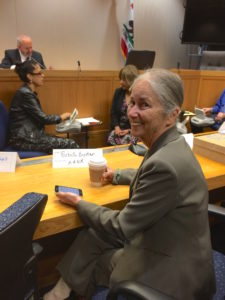 Daily from 10:00 am to Noon; then from 1:00 to 3:30 PM, Monday through Friday
The Alliance is there for you !
Read the Alliance's filings here:
A4NR and the Joint Proposal to retire Diablo Canyon–CPUC documents
Rochelle Becker asks San Luis Obispo to
support webcast of CPUC hearings…
request granted by the CPUC!
Nuclear Waste?  
There is no time to waste…
Alliance Executive Director Rochelle Becker (L) and Treasurer Tama Varano-Becker (R) headed back to Washington DC and met with many of the California congressional staff to discuss issues related to nuclear energy and nuclear waste.  Here they meet with Congressman Salud Carbajal, newly elected, who represents the district hosting the Diablo Canyon Nuclear Power Plant.
Joint Proposal to Close Diablo moves forward….
Alliance pushes to save ratepayers
$52 million in the deal…
watch the video (below) and read more here:
GOVERNOR JERRY BROWN SIGNS
SB 968 INTO LAW–
read the press release from Senator Bill Monning:
http://sd17.senate.ca.gov/news/2016-09-26-governor-brown-signs-legislation-determine-economic-impact-diablo-canyon-closure
CALIFORNIA HISTORY IS MADE:
ALLIANCE JOINS PROPOSAL
TO PHASE OUT DIABLO CANYON
Read the press release:
Read the signed agreement:
READ ABOUT IT HERE:
http://www.sfgate.com/business/article/End-of-an-atomic-era-PG-E-to-close-Diablo-Canyon-8314258.php
HEAR ROCHELLE BECKER TALK ABOUT THE JOINT PROPOSAL TO CLOSE DIABLO CANYON ON KFPA'S "TERRA VERDE" PROGRAM:
Courtesy KFPA  https://kpfa.org/archives/
SB 968 (Monning) Calls for study of post-Diablo Canyon economic mitigation for San Luis Obispo.
FOR ALL THE DETAILS ON SB 968, click here:
PG&E sweeping its seismic issues under the rug…
Read the op-ed in the San Luis Obispo TRIBUNE:
http://www.sanluisobispo.com/2015/07/31/3743189_pge-sweeping-its-seismic-issues.html?rh=1
More on the story from the NEW TIMES SAN LUIS OBISPO:
Internal emails reveal doubts over Diablo Seismic Study, says watchdog group…
read it here:
 http://www.newtimesslo.com/news/12660/internal-emails-reveal-doubts-over-diablo-seismic-study-says-watchdog-group/
Feds: Diablo nuke plant could face stronger-than-expected quakes
Read more in the San Francisco Chronicle:
http://www.sfgate.com/business/article/Feds-Diablo-nuke-plant-could-face-6262009.php
Transparency, anyone?
The ALLIANCE has been busy, Seeking Secret Documents…
For San Onofre:
Regulators are considering sanctions for utility over Warsaw meeting
…A group called the Alliance for Nuclear Responsibility called on regulators to sanction Edison for the late filing, and the order for release of emails is part of the commission's consideration of that request.
http://www.utsandiego.com/news/2015/apr/14/edison-emails/
for Diablo Canyon:
Boxer: Regulators' 'heads should roll' over Diablo nuclear plant
"Either way, they're damned," said David Weisman, with the Alliance for Nuclear Responsibility. "If the NRC is drafting talking points on a report they haven't seen yet, that's really bad. And if they're getting a state report before the state does, that's really bad."
http://www.sfchronicle.com/business/article/Boxer-Regulators-heads-should-roll-over-6202735.php?t=2c169beefb&cmpid=twitter-premium#photo-7825670
Alliance spokesman David Weisman talks secrecy and collusion between PG&E and the NRC on the Gil Gross show, AM 910 in San Francisco….listen to the 12 minute podcast here:
http://www.iheart.com/show/The-Gil-Gross-Program/?episode_id=27213086 
Switching Hats…?
PG&E's seismic update for Diablo Canyon plays fast and loose with the definition of "independent" scientific review…see for yourself:
Read the stories in The New Times San Luis Obispo:
http://www.newtimesslo.com/shredder/12134/hat-spat/
ART GALLERY OPENING:
REDACTED:  Transparency, Democracy and Nuclear Power

Review the Alliance's art exhibition to commemorate the 4th Anniversary of the tragedy at Fukushima and the ongoing seismic coverup at Diablo Canyon….
See details here:
Lessons of Fukushima on the 4th Anniversary….
Read the Alliance's editorial in the New Times San Luis Obispo….
http://www.newtimesslo.com/commentary/12074/fukushima-at-4/
and in The Tribune:
http://www.sanluisobispo.com/2015/03/05/3520365/4-years-after-fukushima-the-real.html
BREAKING NEWS:
Diablo swamped by tsunami…of emails !
PG&E emails released reveal unreported contact between PG&E and CPUC regulators regarding Diablo License renewal…
read them here:  http://a4nr.org/?p=3373
Email deluge swamps San Onofre too…
Alliance files motion seeking investigation into previously secret San Onofre emails
Seismic Shenanigans Made Simple: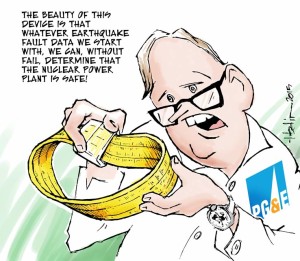 Courtesy of Russ Hodin
Don't Count on Diablo…
License renewal is NOT a forgone conclusion….
Here is the latest op-ed from A4NR in the San Luis Obispo NEW TIMES:
http://www.newtimesslo.com/commentary/11764/dont-count-on-diablo/
SENATOR BARBARA BOXER QUESTIONS DIABLO SEISMIC SAFETY…
FOR THE LOCAL ANGLE….READ IT IN THE SANTA BARBARA INDEPENDENT:
http://www.independent.com/news/2014/dec/11/last-train-dogville/
CALIFORNIA NUKE PLANT KEY IN QUAKE SAFETY REVIEW…
WASHINGTON (AP) — Federal regulators have been too slow and lax when it comes to ensuring the safety of California's last operating nuclear plant, according to Democratic Sen. Barbara Boxer, who clashed repeatedly with members of the Nuclear Regulatory Commission during a Senate committee hearing Wednesday.
READ THE A.P. STORY:
http://hosted.ap.org/dynamic/stories/A/APFN_US_NUCLEAR_REACTOR_EARTHQUAKES_CAOL-?SITE=AP&SECTION=HOME&TEMPLATE=DEFAULT
WATCH THE VIDEO OF THE HEARING:
READ THE FULL STATEMENT AND SEISMIC REVIEW BY DR. SAM BLAKESLEE:
HEAR ALLIANCE OUTREACH COORDINATOR DISCUSS THE ISSUE ON THE DAVE CONGALTON RADIO SHOW, DECEMBER 5, 2014.  SPECIAL NOTE:  AT 27 MINUTES INTO THE RECORDING, FORMER NRC DIABLO INSPECTOR DR. MICHAEL PECK CALLS IN TO THE SHOW! Click on the link below:
DAVID WEISMAN ALSO DISCUSSES THE DIABLO SEISMIC DEBACLE ON KMUD RADIO IN NORTHERN CALIFORNIA–CLICK HERE TO LISTEN:
TSUNAMI NEWS UPDATE:
Following up on a story the Alliance has been pursuing for over a year….The New Times SLO reports on the release of the previously redacted Diablo Canyon tsunami threat study of Dr. Robert Sewell:
The Nuclear Regulatory Commission releases a tsunami assessment of Diablo Canyon 11 years later
When New Times reached out to Sewell with questions about the report, he said in an email "my report stands on its own, and I am confident that those who carefully review it will find it to be appropriate and valid."
READ THE FULL STORY:
http://www.newtimesslo.com/news/11696/the-nuclear-regulatory-commission-releases-a-tsunami-assessment-of-diablo-canyon-11-years-later/
PG&E Subverted State Review of Diablo Canyon Seismic Studies and Squandered Ratepayer Money, According to A4NR Regulatory Filing
READ THE PRESS RELEASE AND LEGAL FILING HERE:
The New Times San Luis Obispo asks:
Was an Independent Peer Review Panel cut out of PG&E's seismic review?
http://www.newtimesslo.com/news/11544/was-an-independent-peer-review-panel-cut-out-of-pges-seismic-review/
The San Francisco Bay Guardian reports:
There are even more inappropriate PG&E emails
Even more internal Pacific Gas & Electric Co. emails – this time flagged by activists focused on safety concerns at a nuclear power plant – raise new questions about the company's tactics of manipulating the state regulatory process.
READ MORE:
 http://www.sfbg.com/politics/2014/10/08/there-are-even-more-inappropriate-pge-emails
The New Times San Luis Obispo earlier reported:
Critics allege the Diablo Canyon seismic studies lacked proper review
http://www.newtimesslo.com/news/11514/critics-allege-the-diablo-canyon-seismic-studies-lacked-proper-review/
From the Santa Barbara Independent:
Diablo's in the Details:   The Alliance for Nuclear Responsibility Challenges PG&E Seismic Report
http://www.independent.com/news/2014/oct/10/diablos-details/
STILL MORE COVERAGE IN    THE SAN DIEGO READER:
Details not in the Diablo report
PG&E's peculiar unconcern for fault line beneath state's last nuclear plant
http://www.sandiegoreader.com/news/2014/oct/07/ticker-PGE-diablo-seismic-report/
NOW AVAILABLE:  Videotape of the recent meetings of the Independent Peer Review Panel (IPRP) that is reviewing the PG&E "Final Seismic Report" for the Diablo Canyon Nuclear Power Plant.  Follow this link:
Former Diablo Canyon inspector still questions NRC decisions at plant
http://www.sanluisobispo.com/2014/09/24/3262686_former-diablo-canyon-inspector.html?sp=%2F99%2F177%2F183%2F&rh=1
Nuclear Regulatory Commission inspector Dr. Peck stands by his story:
HOW THE NRC GOT IT WRONG AT DIABLO CANYON
http://www.sanluisobispo.com/2014/09/23/3260077_how-the-nrc-got-it-wrong-on-diablo.html?sp=%2F99%2F181%2F%2F&rh=1
SEISMIC SHAKEDOWN…
IS NEW PG+E SEISMIC REPORT ALL IT'S       "CRACKED UP" TO BE?
MORE QUESTIONS ARE RAISED THAN ANSWERED…..
PG&E, NRC accused of collaborating to defend Diablo Canyon's safety
SLO County Supervisor Dr. Bruce Gibson weighs in:
Community deserves discussion on Diablo Canyon
http://www.sanluisobispo.com/2014/09/16/3247694_community-deserves-discussion.html?rh=1
From the NEW TIMES SLO:
http://www.newtimesslo.com/news/11442/solid-ground-two-reports-claim-diablo-canyon-is-safe-from-earthquakes/
Victory for the Alliance at the California Public Utilities Commission!  Decision in PG&E's General Rate Case!
Alliance asks CPUC to provide independent peer reviewed oversight of ALL PG&E seismic studies…  and gets it….
Alliance asks CPUC to condition any money for more spent fuel storage at Diablo Canyon to be linked to expediting transfer of the waste out of the vulnerable pools…and gets it…
Read the Press Release and entire CPUC Decision here:
FORMER NRC RESIDENT INSPECTOR AT DIABLO CANYON'S REPORT ON SEISMIC LICENSE VIOLATIONS NOW MADE PUBLIC.
The "Differing Professional Opinion" of Dr. Michael Peck has now been revealed, raising troubling concerns about the NRC and PG&E's "assumptions" regarding seismic safety at Diablo Canyon.  
A4NR's David Weisman discusses all the latest Diablo issues on The Dave Congalton Show on KVEC. Listen to the podcast courtesy of KVEC here:
082914 Congalton-Weisman -itunes
MORE COVERAGE HERE:
SAN FRANCISCO CHRONICLE:
http://www.sfgate.com/news/article/Earthquake-concerns-prompt-call-to-shut-nuclear-5711717.php#photo-6771243
from the SANTA BARBARA INDEPENDENT:

http://www.independent.com/news/2014/aug/28/reflections-dogs-eye/
and the NEW TIMES SAN LUIS OBISPO:
http://www.newtimesslo.com/shredder/11350/the-metaphor-bear/
Read the actual document here:
Alliance outreach coordinator David Weisman discusses the latest seismic concerns at Diablo Canyon on "Uprising" with Sonali Kolhatkar of KPFK radio: (15 minutes)
IS DIABLO CANYON AS "SAFE" FROM TSUNAMIS AS PG&E CLAIMED AFTER FUKUSHIMA?  THE NRC HAS A "SECRET" STUDY AND THEY'RE NOT SHARING IT WITH THE PUBLIC….
FROM THE NEW TIMES SAN LUIS OBISPO:
Diablo and the deep blue sea: A shelved NRC tsunami study is generating new interest 11 years later…
READ IT HERE:
http://www.newtimesslo.com/cover/11288/diablo-and-the-deep-blue-sea-a-shelved-nrc-tsunami-study-is-generating-new-interest-11-years-later/
WATCH THE VIDEO DISCUSSION FROM THE DIABLO CANYON INDEPENDENT SAFETY COMMITTEE:
A SUCCESSFUL EVENT:  Nearly 120 braved the spring rain to hear DAVE LOCHBAUM OF THE UNION OF CONCERNED SCIENTISTS, IN PERSON… discussing his book, Fukushima, Story of a Nuclear Disaster at the Steynberg Gallery in San Luis Obispo.
For those who couldn't be there, you can watch Dave's presentation on Youtube (courtesy of Matthew Wedin)

 
Thanks to Gallery Owner Peter Steynberg for providing the venue!
 See more still photos from the event at:  http://a4nr.org/?p=3149
Dave Lochbaum reminded the residents of San Luis Obispo that fire protection and response was a major challenge at the Fukushima nuclear disaster.  San Luis Obispo fire chief Robert Lewin –whose jurisdiction includes the Diablo Canyon nuclear plant–writes of his concerns in Homeland Security Today magazine:
Seismic Shake Up at Diablo Canyon:  Read about it in The New Times:
http://www.newtimesslo.com/news/10792/the-diablo-canyon-seismic-shakeup/
Hear Dave Lochbaum interviewed on Public Radio Exchange (PRX):
http://www.prx.org/pieces/114476-fukushima-the-story-of-a-nuclear-disaster 
It may be April First…but we're not joking, and we don't think PG&E will fool anyone….Today, A4NR filed a protest in the ERRA proceeding at the CPUC…PG&E got ratepayer money for seismic studies that were supposed to be "independently peer reviewed" and thorough.  Upon review, it looks like they failed on both counts.  Read the full Protest document here:
TWO MONTHS LATER…AND SENATOR BARBARA BOXER IS STILL WAITING FOR ANSWERS ON THE SEISMIC QUESTIONS PLAGUING DIABLO CANYON.  WATCH HERE:
Congresswoman Lois Capps questions NRC over seismic safety questions plaguing Diablo Canyon reactors…. read about it here:
http://www.newtimesslo.com/news/10405/capps-grills-nrc-head-over-diablo-safety-and-transparency/
*   *   *   *   *   *   *   *
It's been FOUR years since PG&E filed for license renewal at Diablo Canyon, and the odds are LONGER than ever for their chances of reaching that goal.  Read more in the Santa Barbara INDEPENDENT:
http://www.independent.com/news/2013/nov/27/diablo-canyon-mad-dogs-and-crazy-chickens/
 AND in the San Luis Obispo NEW TIMES
http://www.newtimesslo.com/news/10305/diablo-canyon-relicensing-hits-the-fouryear-mark/
SEISMIC SHIFT…
SENATOR BARBARA BOXER SPEAKS OUT TO THE NRC, Raises doubts about current level of seismic safety at Diablo Canyon:
"Earthquakes do not wait until the nuclear industry and the NRC is ready to deal with these threats.  And families who live near nuclear facilities–and I have a number of them–should not have to wait one additional day for needed safety enhancements at nuclear reactors."
WATCH THE VIDEO:
 READ SENATOR BOXER'S PRESS RELEASE AND LETTER TO THE NRC:
MORE SEISMIC SHIFT:  Read the latest report from the Union Of Concerned Scientists–Diablo Canyon is NOT in compliance with its safe shutdown standard for earthquake protection, and the NRC turns a blind eye to the serious lapse… http://a4nr.org/?p=2998
The future of Diablo Canyon on shaky ground…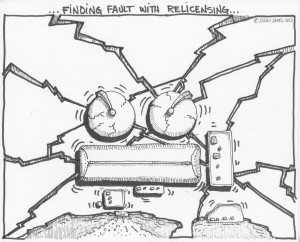 It's the last plant standing, but is Diablo Canyon all cracked up?   From California to Washington DC, the groundswell of concern over the nation's most seismically challenged nuclear plant is growing in magnitude. 
cartoon by Jerry James/New Times SLO
As in, "leaves town…gets up and goes away…"
Let the San Luis Obispo Supervisors know we need a plan to make up lost revenue and jobs if
Russ Hodin/ from New Times SLO            the Diablo Canyon nuclear plant was shut down prematurely or not relicensed…It's happened in 4 other communities so far this year!  
What will San Luis Obispo do?…find out here: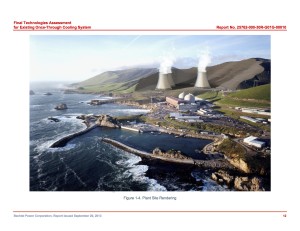 A FIRST LOOK AT ALTERNATIVES TO ONCE-THROUGH-COOLING AT DIALBO CANYON !
Take a good look this artist's rendering from a Bechtel consultant's report of what cooling towers would look like at Diablo Canyon.  (click on the photo for an enlarged view). Each cooling tower is nearly as high as a 50-story building and as wide as two football fields! Try to imagine this on our coast line.  And the costs? 8 to 12 BILLION DOLLARS !  New laws have given the State Water Board until 2015 to review alternatives to once-through-cooling at Diablo Canyon…either PG&E complies or the plants must shut down by 2024.  
Read the full story from The New Times of San Luis Obispo
http://www.newtimesslo.com/news/10105/everything-cool-a-report-on-diablo-canyons-oncethrough-cooling-alternatives-breeds-more-questions-than-answers/
Does PG&E plan to skirt the state laws on Once-Through-Cooling or force this expensive option on ratepayers? Read this statement by a PG&E Senior Vice President at an industry inside conference:

read the whole story at: http://a4nr.org/wp-content/uploads/2010/05/101713-INPO+Conway-NOTED.pdf
Then let the State Water Board know you value our precious marine resource more than paying billions to retrofit Diablo.Read the details and contact the water board here:
And stay tuned for upcoming announcements from A4NR on this topic….
To learn more about the effects of once through cooling–and why it must be stopped–watch this 5 minute video clip featuring Dave Lochbaum of the Union of Concerned Scientists and Stanford attorney Deborah Sivas:
*  *  *  *  *  *  *  *
The SONG(S) may have ended…but the DECOMMISSIONING lingers on….
NRC takes first steps to decommission San Onofre…get the summary from A4NR on KPBS:
AND LISTEN TO A MORE DETAILED DESCRIPTION ON KPBS RADIO:
http://www.kpbs.org/audioclips/19812/
* * * * * * * * * *
Read about the seismic gamble at Diablo Canyon–from the New Times San Luis Obispo:
'Calculational garbage'
Did the NRC allow PG&E to dodge Diablo Canyon seismic licensing requirements?
read the detailed investigative report here:
http://www.newtimesslo.com/news/9668/calculational-garbage/
And more coverage in the same edition at:
http://www.newtimesslo.com/shredder/9677/regulatory-meltdown/
On Shaky Ground:  Are PG&E and the Nuclear Regulatory Commission skirting requirements for seismic safety at Diablo Canyon? Newly disclosed documents raise serious questions.  Hear Alliance attorney John Geesman and A4NR's David Weisman discuss these issues on "The Dave Congalton Show" (KVEC 920 AM) recorded Wednesday, June 5, 2013 (40 minutes):
Use "down" arrow button on right to download .mp3 file
 * * * * * * * 
"Is it safe?…."
San Luis Obispo residents question NRC on Shoreline Fault report at Open House meeting.
Does the Nuclear Regulatory Commission really know what is or isn't "seismically safe" at Diablo Canyon….watch this video and decide….
*  *  *  *  *  *  * 
FISH AND CESIUM DON'T MIX…. 
Whether it is ongoing contamination of seafood, the devastation of the fishing industry, drastic clean up plans or overall impacts to the marine environment, the marine consequences of the nuclear disaster at Fukushima continue:
*  *  *  *  *  *  * 
"THE COMMISSION WILL BE IN ORDER…"
ALLIANCE PRESENTS CASE BEFORE CALIFORNIA PUBLIC UTILITIES COMMISSION: SEISMIC STUDIES AT DIABLO CANYON–DOES PG&E EVEN KNOW WHAT IT IS LOOKING FOR AND HOW MUCH WILL IT REALLY COST?
Pressing questions were raised by Alliance attorney John Geesman during a tense day of hearings. 
HEAR ATTORNEY JOHN GEESMAN DISCUSS THE CASE ON KQED RADIO'S CALIFORNIA REPORT….
Read about it in BLOOMBERG BUSINESSWEEK:
ALLIANCE VICTORY AT PUBLIC UTILITIES COMMISSION–
JUDGE REJECTS PG&E's FUNDING FOR LICENSE RENEWAL !
 Read the Alliance press release:
READ THE LATEST NEWS COVERAGE HERE:
and
* * * * * * * * 
NATIONWIDE PBS T.V. PROGRAM PROFILES SEISMIC PROBLEMS AT DIABLO CANYON !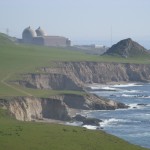 "DOUBLE FAULT AT DIABLO" featured on
NEED TO KNOW

 on PBS
In a joint investigation with the Center for Investigative Reporting and Capital Public Radio, NEED TO KNOW  brings you this Watch List report.  See State Senator Dr. Sam Blakeslee, US Geological Survey Geologist Dr. Jeanne Hardebeck and California Energy Commissioner James Boyd discuss the troubling new seismic concerns at Diablo Canyon nuclear plant.  This well researched story packs a lot of information into 20 minutes!  Click the link below to watch the entire program:
 * * * * * * * * * * *