MEET OUR OUTREACH COORDINATOR – DAVID WEISMAN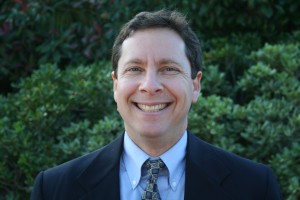 David Weisman has been producing award-winning educational documentary and non-fiction film and video works since 1982, specializing in issues of social awareness and environmental concern. In the late 1980s and early 1990s he created a series of videos focusing on shelter and environmental issues in the developing world, including "ON BORROWED LAND," set amid the shantytowns of Manila, and executive produced by Oliver Stone. Following this he co-produced a series of award-winning videos for U.S.A.I.D. on community development in the newly democratic South Africa and the old city-centers of Morocco. In 1994 he produced "AT HOME WITH MOTHER EARTH", an exploration of "earth architecture" building techniques narrated by Eartha Kitt. This experience was later expanded during the period from 1995 through 1999, when Mr. Weisman produced and directed a 28 part environmental education series, "PRESERVING THE LEGACY" for PBS and their distance learning affiliates. The subjects of these videos included environmental history and regulation as well as pollution prevention and radioactive waste storage. Mr. Weisman's films were funded and sponsored by the National Science Foundation which resulted in the delivery of the $1.5 million dollar series. The completed programs, in addition to airing over PBS affiliates, garnered a 1997 Silver Screen Award at the US International Film and Video Festival and a 1998 Cindy Gold Award for science and math programs.
Moving into the realms of electronic information delivery, Mr. Weisman is currently directing the video portion of the TEXAS LEGACY project of the Conservation History Association of Texas. This compilation of oral history interviews with prominent Texas environmentalists like Jim Hightower, Diane Wilson and author Daniel Quinn is being achieved by using digital video technology, and delivering the completed segments over the Internet as well as on on DVD. There is also a companion website at www.texaslegacy.org where the streaming video clips can be viewed and studied. A companion book, "Texas Legacy," co-edited by Mr. Weisman, was released by the Texas A&M University Press in October, 2010. More information about the book can be found at:
His years of global travel and experience have given Mr. Weisman an insight into many of the environmental and social justice issues facing humanity. In 1999, he joined the Oaks Project, a division of the Santa-Monica based Foundation for Taxpayer and Consumer Rights. Among the successes of the Oaks Project during this period were the passage of local campaign finance reform laws in five California cities, as well as a the blocking of a legislative, taxpayer-funded "bail-out" of the California Edison utility in the wake of the energy deregulation fiasco. Mr. Weisman also provided video services and media assistance to such organizations as Physicians for Social Responsibility and the Committee to Bridge the Gap. Mr. Weisman became involved in assisting local advocates on issues involving safety at the Diablo Canyon Nuclear Power Plant.
More recently, Mr. Weisman was  appointed by the Morro Bay city council to his city's Community Promotions Advisory Committee and served a 4 year term, with two years as the chairman.